MOBILE WORK – EASY AND SECURE
At Virtual Solution, we make mobile communication safe and easy for government and business. Headquartered in Munich with an office in Berlin, about 90 employees work daily to make mobile productivity on iOS and Android™ devices user-friendly and secure. Virtual Solution's primary goal is to unify security and usability for today's mobile working world with its SecurePIM app and the SERA framework. Since 1996, we've been developing security solutions that support the needs of an increasingly digital and mobile society.
YOIN OUR TEAM IN MUNICH AS:

SENIOR iOS SOFTWARE DEVELOPER (m/f/d)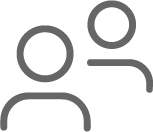 Our offer

We are software manufacturer and app developer "Made in Germany"
You would work on a sophisticated app and solution that enables government agencies at all levels to work securely from mobile devices at the VS-NfD level of security
An international team with focus, drive, and where all celebrate success together
Flat hierarchies, friendly work atmosphere and value-oriented corporate management
Plenty of room for personal responsibility and co-design in our city centre offices in Munich and Berlin
A working environment where you can make a difference and your contributions count
Varied tasks and a high degree of self-directed work
A fun and exciting environment!

Your tasks
Professional software development in scrum teams is your daily bread (just after coffee and drinks, which you will of course also find with us!)
We strive for best practices in our coding standards, and are looking forward to your opinion and suggestions
You understand the user stories of our product owners, have fun implementing those concepts and technical designs, and jump into the implementation with your team enthusiastically
Yes, we test - before our QA team tests your code, you have ensured quality with unit tests and functional development tests
You support our customer-oriented support team in answering more complex 3rd level requests competently and promptly



Your profile

You have a computer science degree or a comparable qualification
You have been professionally involved in software development for at least 6 years, and the development for iOS has shaped it for at least four. Objective-C and Swift are also not foreign to you
You are not a Scrum Master, but maybe you want to go there – does the role excite you?
We have a dedicated, dynamic, and creative team to which you are happy to get involved
Ideally, you have already dealt intensively with PKI, cryptography, and OpenSSL - C/C++, and tools like Jira have been used and you are at least familiar with them on a basic level.
We speak several languages (besides Xcode and Java) – so you should be comfortable in both German and English, and be able to communicate with confidence

DEVELOP THE MOBILE FUTURE - WITH US.

APPLY NOW!