MOBILE WORK – EASY AND SECURE
At Virtual Solution, we make mobile communication safe and easy for government and business. Headquartered in Munich with an office in Berlin, about 90 employees work daily to make mobile productivity on iOS and Android™ devices user-friendly and secure. Virtual Solution's primary goal is to unify security and usability for today's mobile working world with its SecurePIM app and the SERA framework. Since 1996, we've been developing security solutions that support the needs of an increasingly digital and mobile society.
YOIN OUR TEAM IN MUNICH AS:

(SENIOR) IT-SYSTEMADMINISTRATOR (m/f/d)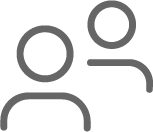 Our offer

We are software manufacturer and app developer "Made in Germany"
You would work on a sophisticated app and solution that enables government agencies at all levels to work securely from mobile devices at the VS-NfD level of security
An international team with focus, drive, and where all celebrate success together
Flat hierarchies, friendly work atmosphere and value-oriented corporate management
Plenty of room for personal responsibility and co-design in our city centre offices in Munich and Berlin
A working environment where you can make a difference and your contributions count
Varied tasks and a high degree of self-directed work
A fun and exciting environment!

Your tasks

Support a powerful, varied, performant IT infrastructure, both in-house and in professional external data centers
Support for enthusiastic users who are grateful for your help in personal support (L1/L2/L3)
Let modern office hardware from all suppliers (Microsoft to macOS), under your savvy hands strive for safe top performance in every respect
A modern and well-structured software and hardware environment that you and the IT team keep running on your own responsibility
Professional server monitoring, which you like to get to the bottom of
Professional support e.g. assisting the colleagues from SW development with build automation
Storage, backup, web servers, databases - everything your admin heart desires
Report to a boss who is excited about your ideas and supports you hands-on


Your profile

You are an enthusiastic system administrator with body and soul ...
... with an education as IT specialist in systems integration or similar
You speak Linux - this is a focus that you cherish and maintain

You have been administrating and optimizing IT infrastructures for at least 2 years
You find DevOps cool, useful and enjoy it and have experience in it
You especially like automation, and the keywords "Puppet", "Ansible", "SaltStack" are buddies for you
Regarding the IT infrastructure, you are an accomplished "Big Brother" who is "good friend" with checkMK and icinga
KVM, Proxmox - you like to lend a hand

You configure Exchange environments adeptly and virtuoso
You juggle impartially in heterogeneous client environments - our colleagues look forward to support with Windows as well as with MacOS and Linux
The world is mobile, so are we - can you do MDM?
You know cloud solutions, you like them, you know how to

We host on our own and need redundancy - you know your way around
You like to work independently on "your" topics, but you can also step into everything that arises in a dynamic IT
You are fluent in German at a very good level and have tried and tested English skills

DEVELOP THE MOBILE FUTURE - WITH US.
APPLY NOW!